The Custom Shop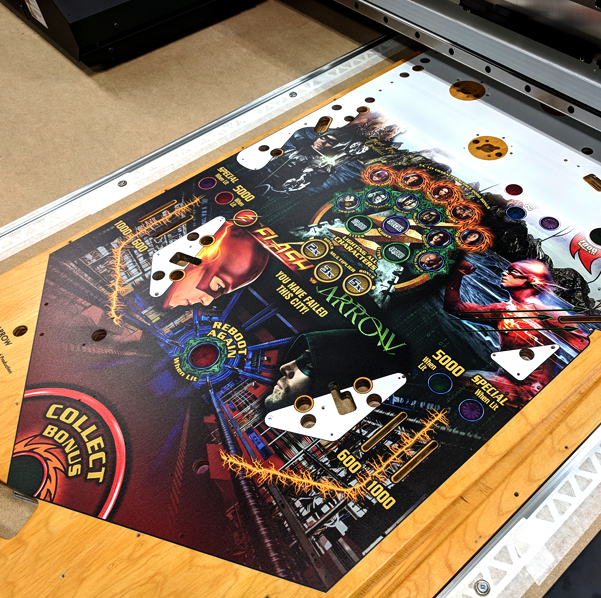 PLEASE READ everything below, prior to starting your new Re-Theme project :
There is a lot of information to take in, and we don't want you to waste your time working on your project only to find out you did something that we can't use in the production of your new components.  We are here to help you. We want your project to meet the expectations you have come to love about CPR.  If you have questions or concerns, even if they are small ones, contact us for discussion – we will help you!
There are many different production options that we offer, as well as different levels of assistance.  Again, every project is different, and some people will only need our help with production of specific components, and not others. ­­ For example, some customers may want just a plain backglass, while others may want a backglass with mirroring, etc….
Everything is custom.  Since every project is a one-of-a-kind, time expectations will vary.  Remember, we can't simply stop all of our production lines to fit in one single project, but we will do our best to deliver your components as timely as possible.  Therefore, we cannot commit to a specific turn-around date for each project, as they are all different in aspects of the amount of design & work for each project.  Some customers will be very talented in the graphics arts & layout department, and will throw us a project that is essentially print-ready.  Others will just have the dream, and will need to hire for every single aspect of their project – including the artwork.  Depending on your time and budget, every Re-Theme can be possible.