*** SPRING BREAK VACATION DAYS IN EFFECT – See Dates Below ***
*** MIRRORED BACKGLASSES – Our Mirrored Versions are Releasing Every Few Days Now ***
*** Bally HARLEM GLOBETROTTERS PLAYFIELDS Shipping Now ***
*** Preorder Group being Emailed Instructions over Next Few Weeks ***
New PLAYFIELD CONFIGURATION TOOL on every Playfield Store Page
Build your own Discounted Custom Playfield Shipment with Matching Plastics & Glass, and More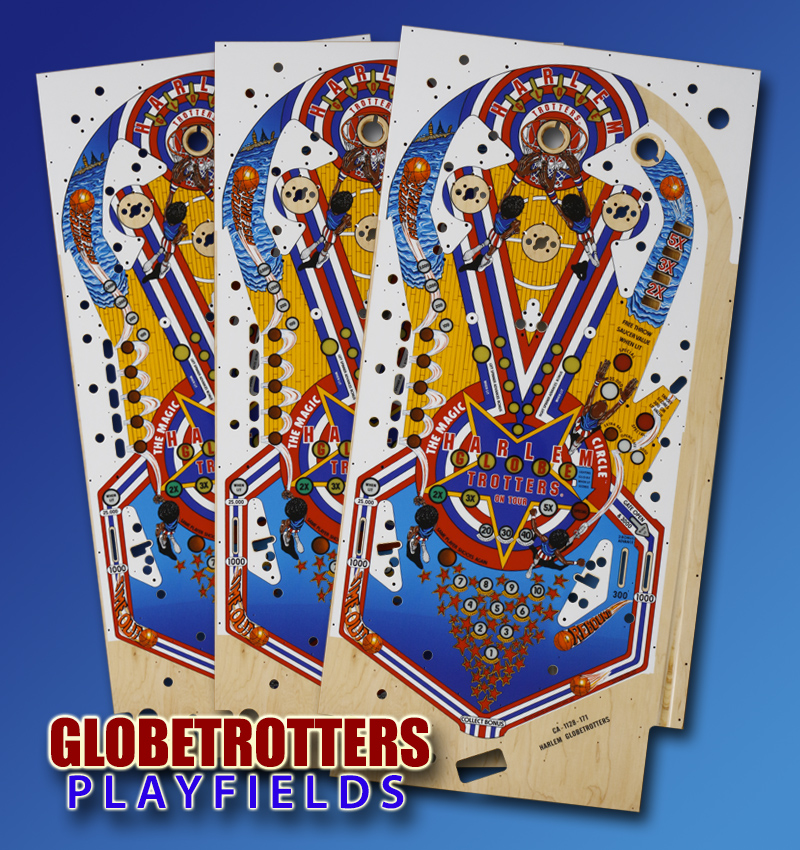 "SPRING BREAK" SHOP CLOSURES
MARCH 14 – MARCH 19  CLOSED
MARCH 23 – APRIL 1  CLOSED
Allow us to escape the Canadian winter for our sanity !
We will be short staffed effecting orders/shipping during these periods.  Orders CAN still be placed, but selective shipping will only be active March 19-21, and fully back active, after April 2nd.  Playfield production crew will still be moving along during these periods, and will be taking their vacation at another time.
CLASSIC PLAYFIELD REPRODUCTIONS
Since 2004, your go-to pinball hobby reproduction parts manufacturer for Playfields, Backglasses and Plastics.  We use a mix of traditional and modern techniques to produce the highest authenticity we can offer, and continue to strive for newer and better ways to yield the best possible outcomes.  The goal is to provide you with beautiful replacement parts that will supercharge your pinball restoration projects.
Upload Image...