ADDAMS FAMILY Playfields nearly Sold Out – Get yours before they are gone!
EARTHSHAKER Playfields are shipping now!  
Latest Plastics Release!  Almost EVERY set we have ever made!!! 
WOW! 100 new CPR TOPPERS! $10 OFF Introductory Sale!
Diner Playfields now cutting!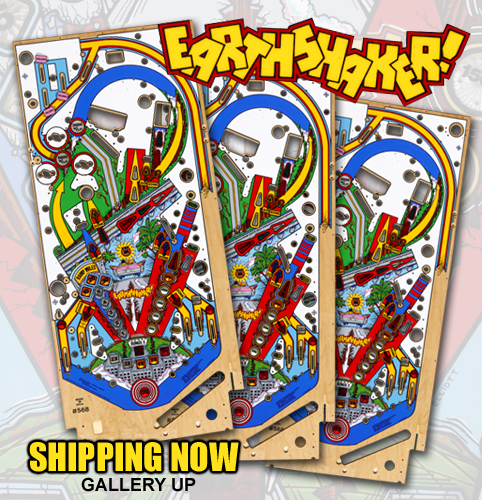 CLASSIC PLAYFIELD REPRODUCTIONS
Since 2004, your go to pinball hobby reproduction manufacturer for Playfields, Backglasses and Plastics.  We use a mix of traditional and modern techniques to produce the highest authenticity we can offer, and continue to strive for newer and better ways to yield the best possible outcomes.  The goal is to provide our customers with beautiful replacement parts that will supercharge their pinball restoration projects.